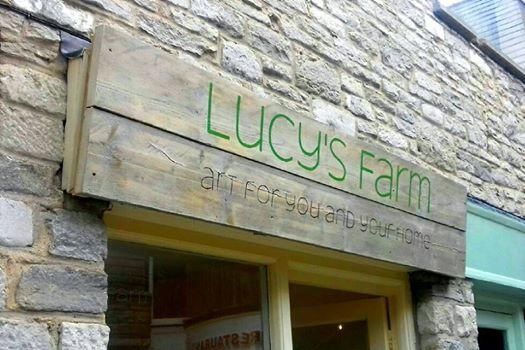 Lucy's Farm has popped up in Swanage
and promises to make a valuable contribution to the town. Swanage has seen a renaissance in artisan businesses and shops in the town, including Java Independent Coffee shop which is opposite the shop.
Located in a cute courtyard, Lucy Tidbury has recently developed a unique brand around her "moo selfie" range. This fun and smile provoking style depict a down apparently taking a selfie in front of a famous local landmark. One of Lucy's early work was the Moo at Corfe
prints, mugs, tea towels and the ever popular greeting cards
.
Castle Steam Train, which has now been replicated onto
This is Lucy's Farm second location, with
Moo HQ still residing in the artisan Yard in Wareham
, but Lucy is excited to bring her products to the visitors of Swanage.